An energetic Indie/Rock 4 piece band hailing from Norwich, England. Originally formed in 2009 as a bunch of like minded kids! With guts and determination they have become to go to "alternative" option for weddings and parties alike. They have a wealth of experience gigging up and down this wonderful country of ours. Putting on a brilliant show is what they do!
Covering those Indie classics like The Killers - Mr Brightside, Naive by the Kooks and Chelsea Dagger by the Fratellis. they touch on those Britpop bangers by Blur, Oasis and Pulp but also bring a healthy dose of ROCK! With classics from The Rolling Stones, AC/DC, Foo Fighters and even Metallica!
Not quite hit the spot!?
How about a bit of punk angst with Greenday, Bowling for Soup and Fallout boy... or maybe just some classic pop from Bon Jovi, Bryan Adams, Backstreet Boys or Ed Sheeran. What-ever the place they'll bring the party...
Andy Knight - Vocals
Luke Yaxley - Lead Guitar
Andy Burton - Bass & Backing Vocals
Jack Buttifant - Drums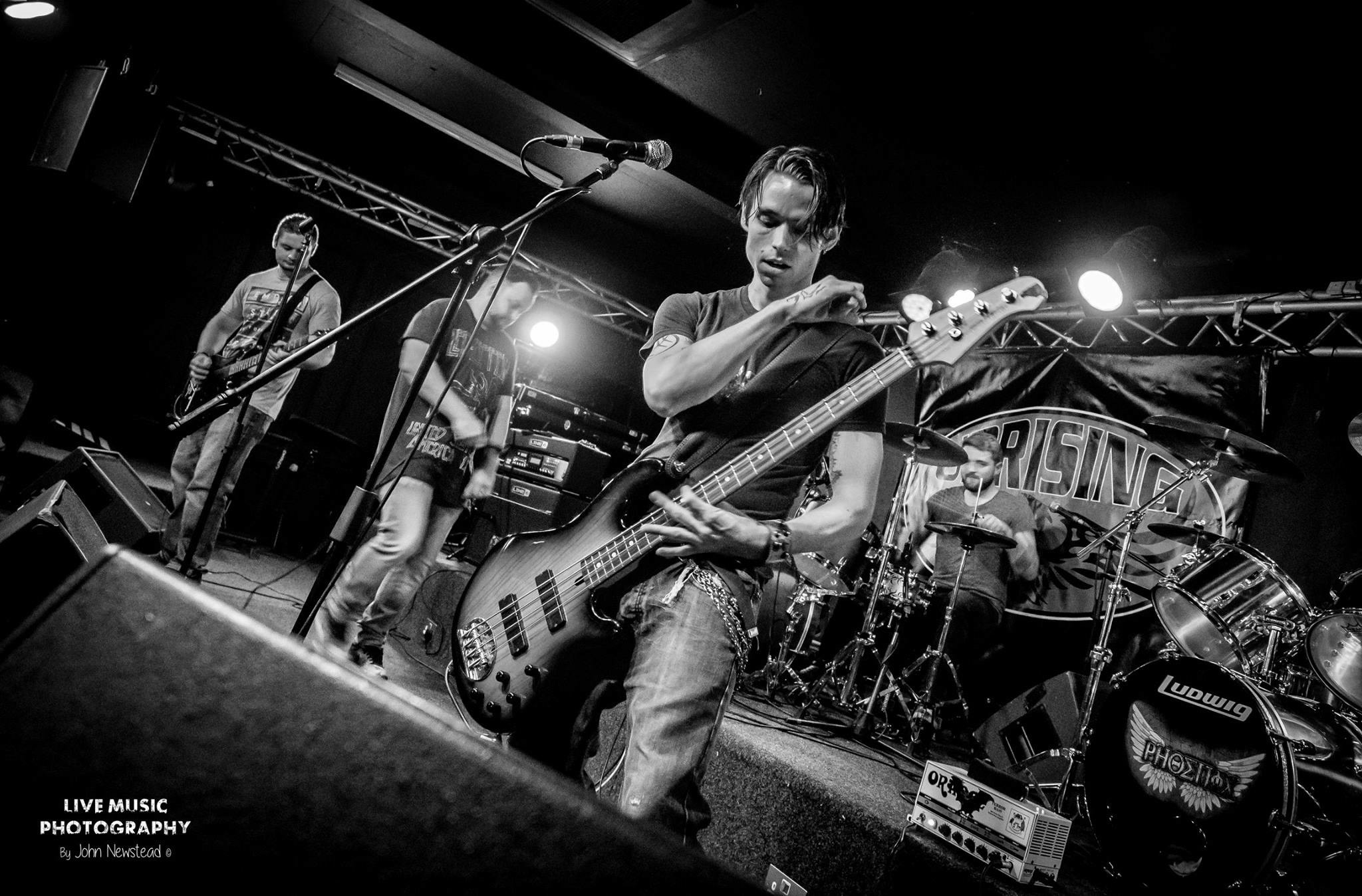 UPRISING public
gig DATES